As its name suggests, the fabulous hotel La Réserve Paris is all about discretion. Despite probably being the most exclusive of the "better-than-five star" Palaces of the French capital, La Réserve Paris is far from a stuffy affair. This place is all about subtle luxury, refined simplicity, reassuring privacy and highly personalized service: an utterly luxurious home away from home.
We love sister hotel La Réserve Ramatuelle in the south of France and we spend many a summer afternoon at its private beach, La Réserve à la Plage, so we had long yearned to stay at La Réserve Paris. The only thing that had held us back in the past was our loyalty and love for the Hotel George V. Deciding on the spur of a gray February moment to jump on the TGV and spend a few days in Paris, a dear and generous friend swiftly arranged our stay at La Réserve Paris. We arrived to be welcomed in the magnificent Salon Louis XV as though we were guests in a private townhouse.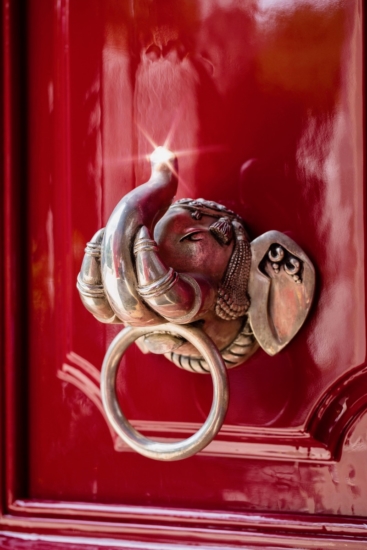 Opened in 2015, La Réserve Paris is nestled among trees at 42 Avenue Gabriel, a charming street set back from the world's most beautiful avenue, the Champs-Elysées, and mid-way between Rue du Faubourg Saint-Honoré and my favorite street in Paris, Avenue Montaigne. The Elysée, the presidential palace, is literally just around the corner. Luxury shopping, museums and art galleries abound just steps away from La Réserve's front door and its majestic red curtains.
This exclusive palace has more suites than rooms, and the décor is sumptuous. The building was originally a mansion built for Napoleon III's half-brother. Interior designer Jacques Garcia has restored the home to its original 19th century opulence but nevertheless with 21st century technology and his signature playful blending of styles: high ceilings, wood and Cordovan leather paneling, gilded chandeliers, marble fireplaces, silk damask, taffeta and velvet fabrics and contemporary art pieces.
We love the intimate feel of La Réserve Paris as most of the hotel is off-limits to non-residents during the day and reserved for guests and their friends. There are no flags outside, no imposing porticoed entrance, no busy lobby. The courteous staff call you by your name and perfectly demonstrate the rules of savoir-vivre. As the fire crackles in the marble fireplaces, you find yourself invaded by a delightful sense of tranquility, of exceptional privacy, sheltered from the nearby Parisian hustle and bustle.
We spent time in the quiet and elegant library reserved for guests and their friends, with its fireplace, mirrors, soft sofas, subtle lighting and some 3000 books to browse. A tranquil spot to read and work, with a view out onto the interior courtyard with its elegant metal armchairs and white cushions. A taste for intellectual pleasures in no way precludes gourmet delights and discreet buttons on each table allow guests to call for service. Also reserved for guests, the smoking room with its comfortable armchairs, chess boards and lovely private outdoor patio, so very gentlemen's club (of the British upper-class style of course).
Downstairs is an intimate spa, a fitness area and a beautiful 16-meter swimming pool, reserved for guests over 14. The spa at La Réserve Paris uses Nescens-Swiss products: born of the medical expertise of the Center for the Prevention of Aging at the Clinique de Genolier (Switzerland), created  by Professor Jacques Proust, a pioneer in aging biology and anti-aging medicine, the Nescens-Swiss anti-aging science brand offers sophisticated treatments for men and women, better-aging techniques and cosmeceutical anti-aging products.
Each time we went out in the evening, we were offered the courtesy car to take us around Paris, such a thoughtful touch and so in keeping with the esprit of La Réserve Paris.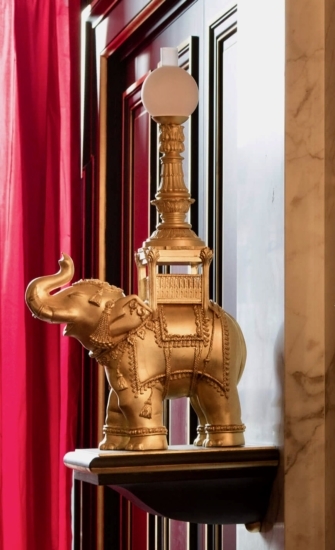 We spent many lazy hours in our gorgeous suite on the fourth floor, an authentic Parisian apartment all to ourselves. All the suites at La Réserve Paris are different and unique, for the sheer pleasure of discovering each time a distinctive place interpreted in one of a palette of four gentle shades.  The spacious interiors pay tribute to the best of French decorative arts, with Napoleonic-style furniture, silk hung walls, brocade taffeta drapes, cozy velvet sofas and objets d'art sourced from the finest Parisian antique dealers. An atmosphere brimming with history in which to write your own fairytale about a romantic stay in the city of lights.
The bedroom was sumptuous, all decked in crimson silk. There was a spacious Carrara marble bathroom bathed in natural light, a guest bathroom, a large dressing room with working-out space, hand weights and Pilates stretch bands should you not want to leave this luxury cocoon, not even to go to the luxurious spa and gym. The living room had a mirrored bar that took an entire wall, with all we could possibly need to prepare cocktails – helpful recipe book included! – and we did manage to make ourselves decent  Vesper Martinis.
Sitting on our long balcony with its sculpted balustrade, sipping a morning espresso or enjoying a glass of champagne, we spent long moments taking in the fabulous views: the Eiffel Tower, beautifully lit up at night, and the stunning glass-domed roof of the Grand Palais.
"This is a place not for sleeping, but for dreaming…"   Marie-France Grégoire, Golden Keys head concierge
Each room and each suite has its dedicated butler, a magician who handles every detail of daily life. A virtuoso in the art of anticipating each guest's desires, always close by and available at a touch of the special button on the in-suite iPad, he ensures perfect homelike comfort in a supremely discreet way: packing or repacking or rustling up a meal as the fancy may take you, 24/7… No strict room service menu here: just say the word and look forward to savoring the finest seasonal produce prepared by the chef.
Dining is a special occasion at La Réserve. Breakfast and lunch are served in the chic La Pagode de Cos, with its red velvet banquettes, its majestic fireplace and a gorgeous outside patio for sunny days. The latest Jérôme Banctel restaurant pays tribute to Cos d'Estournel, Second Grand Cru Classé wine of Saint-Estèphe belonging to founder of the La Réserve concept Michel Reybier. This Bordeaux estate features exotic pagodas since the beginning of the 19th century when its then owner the Marquis d'Estournel, nicknamed the Maharajah of Saint-Estèphe, was one of the first to export his wines to India.
Next door, restaurant Le Gabriel earned chef Jérome Banctel two Michelin stars after just one year in operation: a majestic entrance onto the Parisian gastronomy scene ! Chef Jérôme Banctel offers his own superb take on the classics, with a smattering of Asian touches.
When it's time for drinks, Le Bar is the place to see and be seen, abuzz all day and well into the evening. The menu, inspired by the travels of the Marquis d'Estournel on the spice route, features a selection of exclusive cocktails as well as all the great classics. The barman will gladly create a personalized drink for you, simply confide your wishes and desired ingredients to him…
Our stay at La Réserve Paris was a wonderful parenthesis of beauty, refinement and luxury. We cannot wait to return again and again…
She-colibri
La Réserve Paris Hotel and Spa | 42 Avenue Gabriel | 75008 Paris | France | +33 (0)1 58 36 60 60 | lareserve-paris.com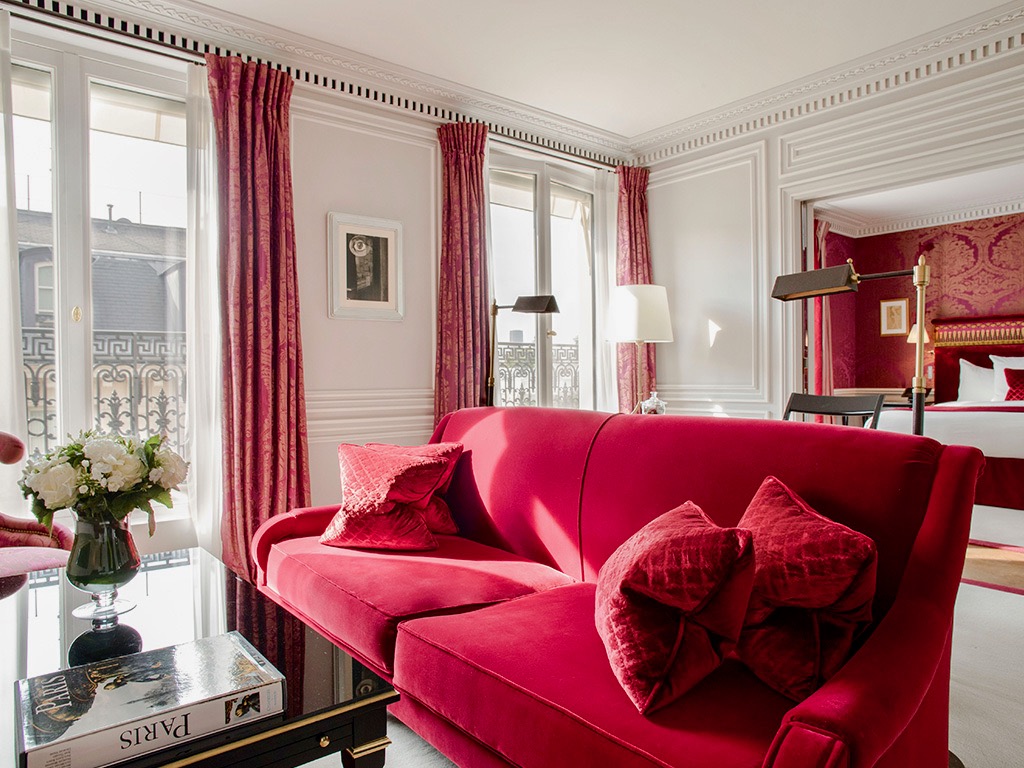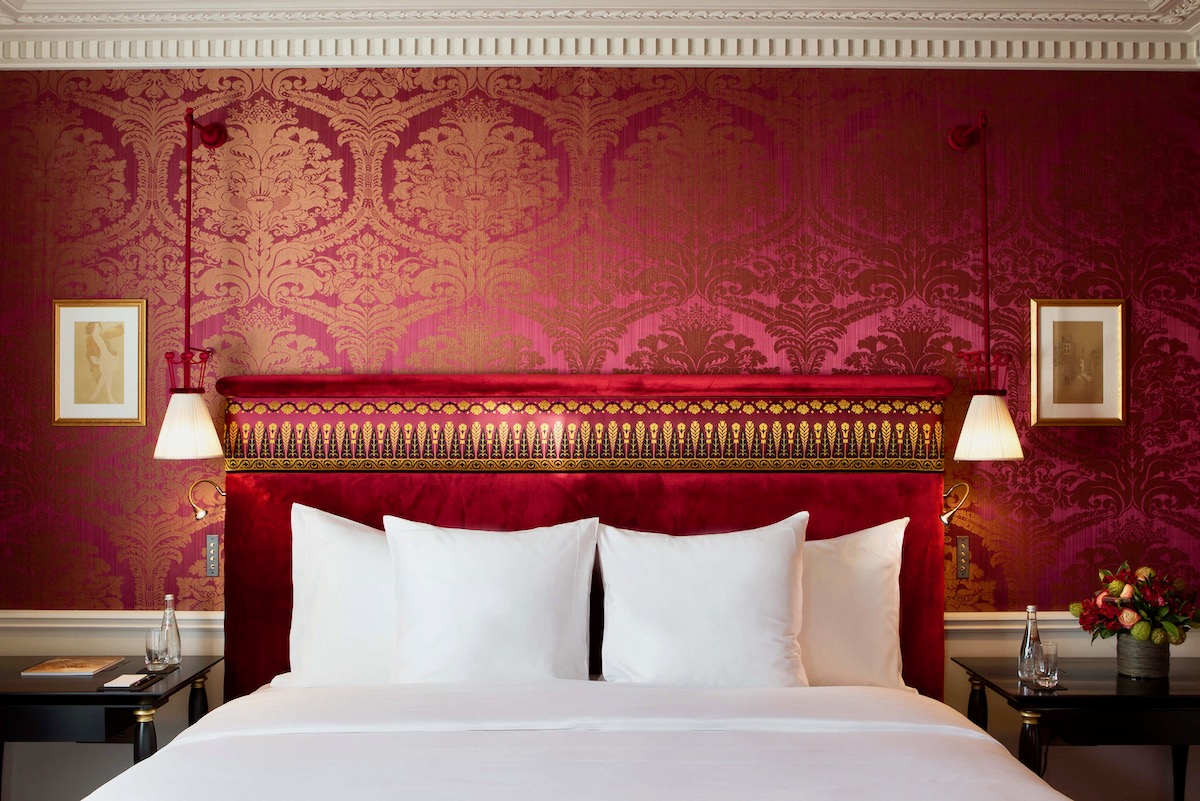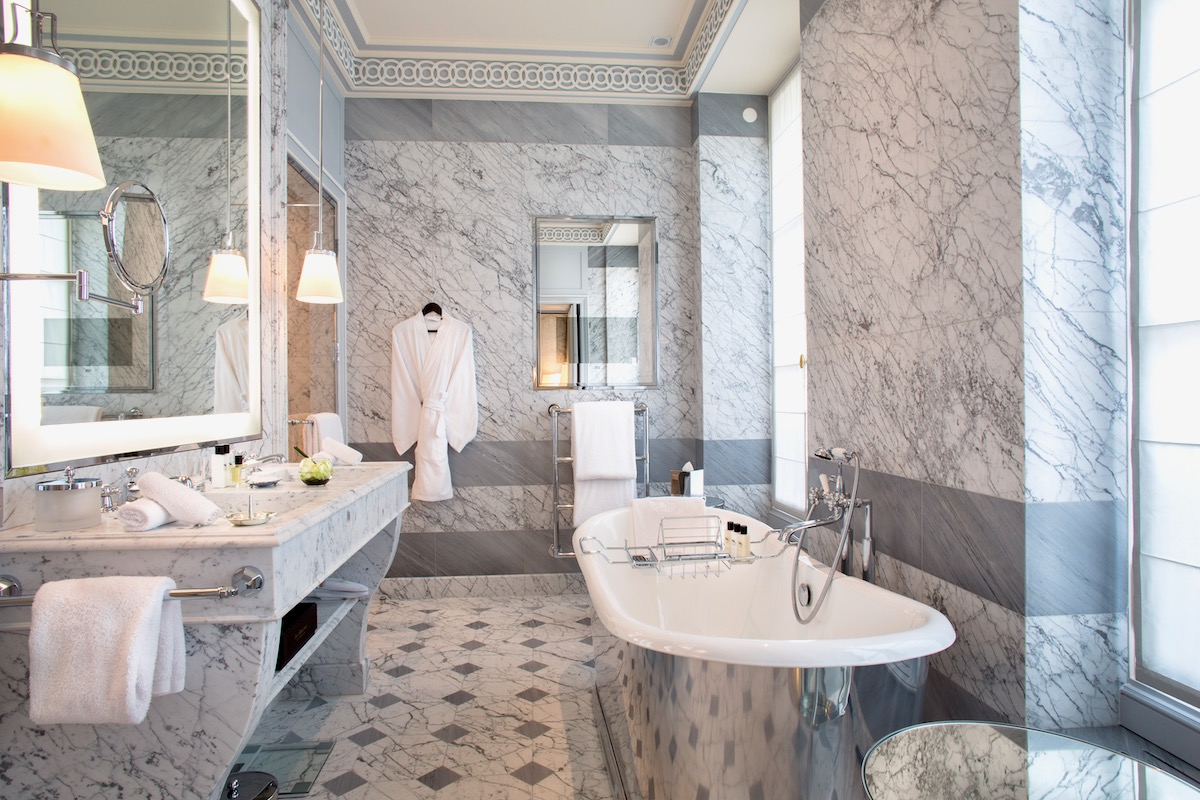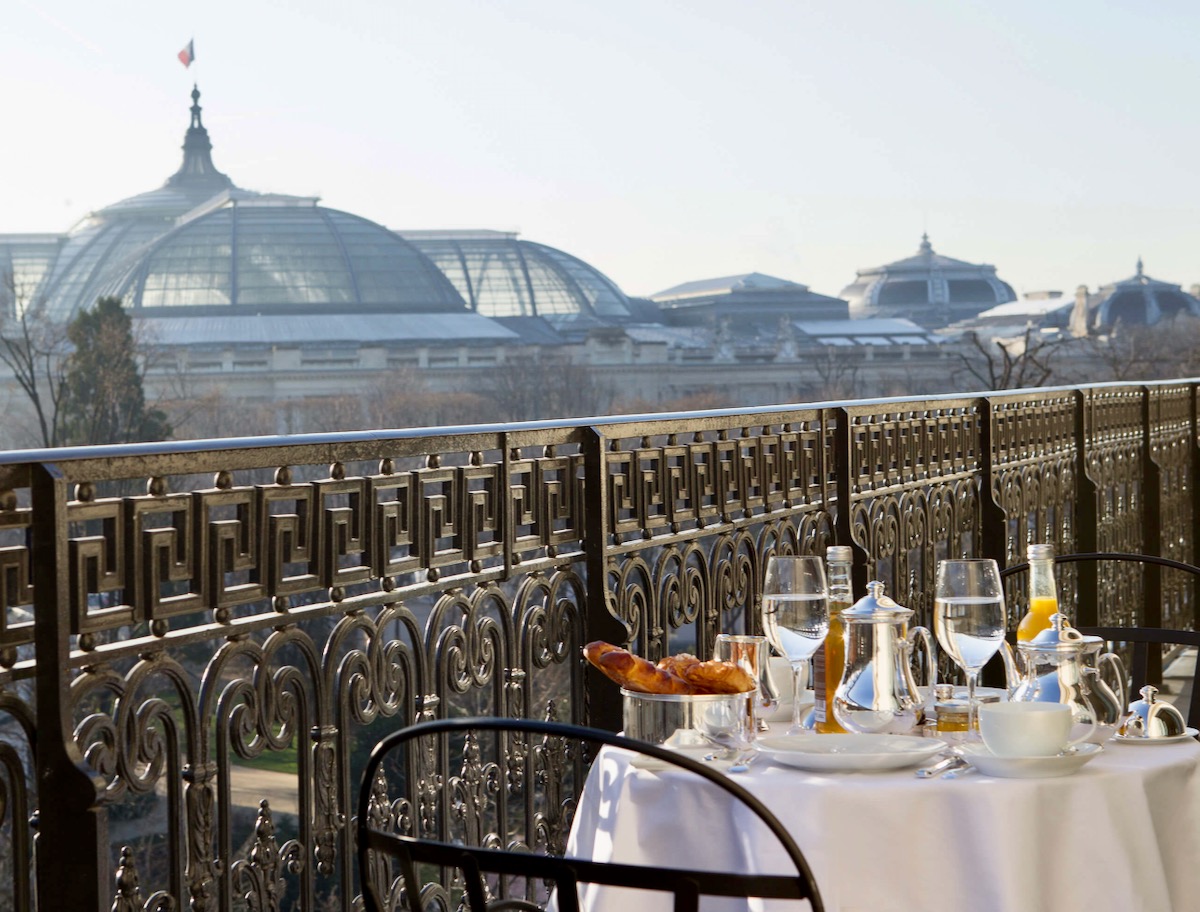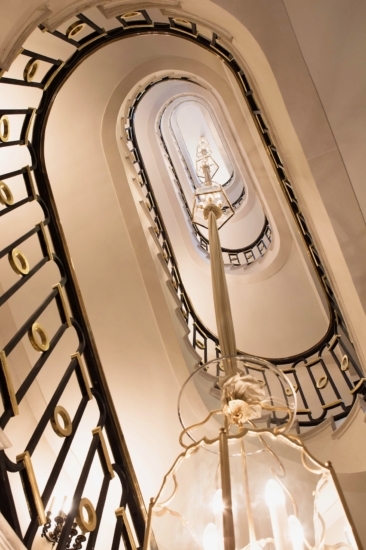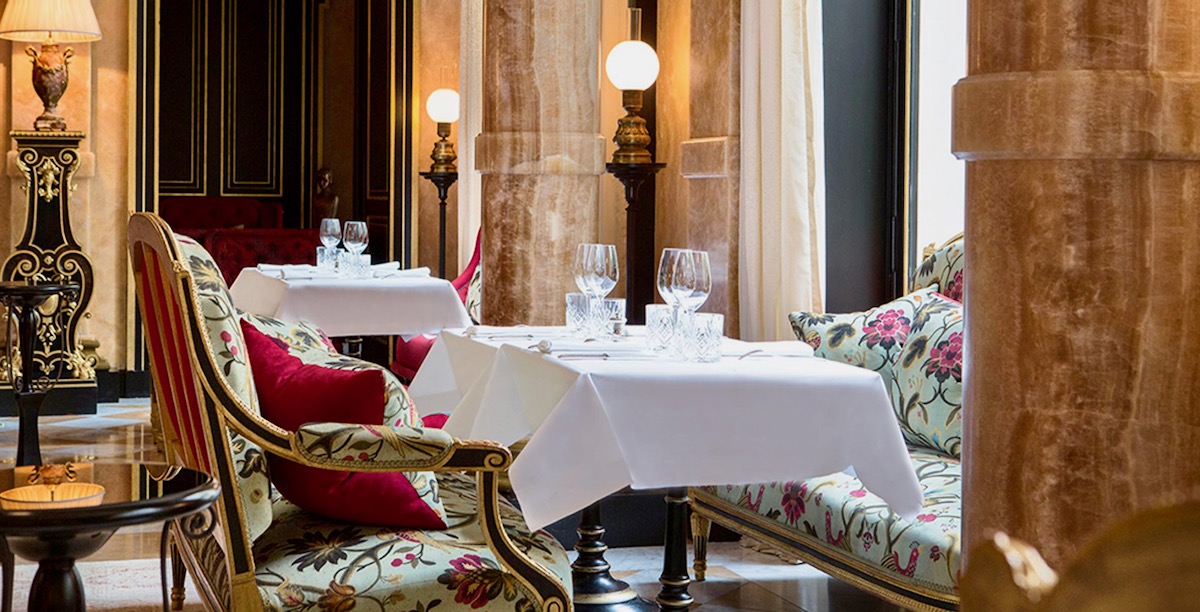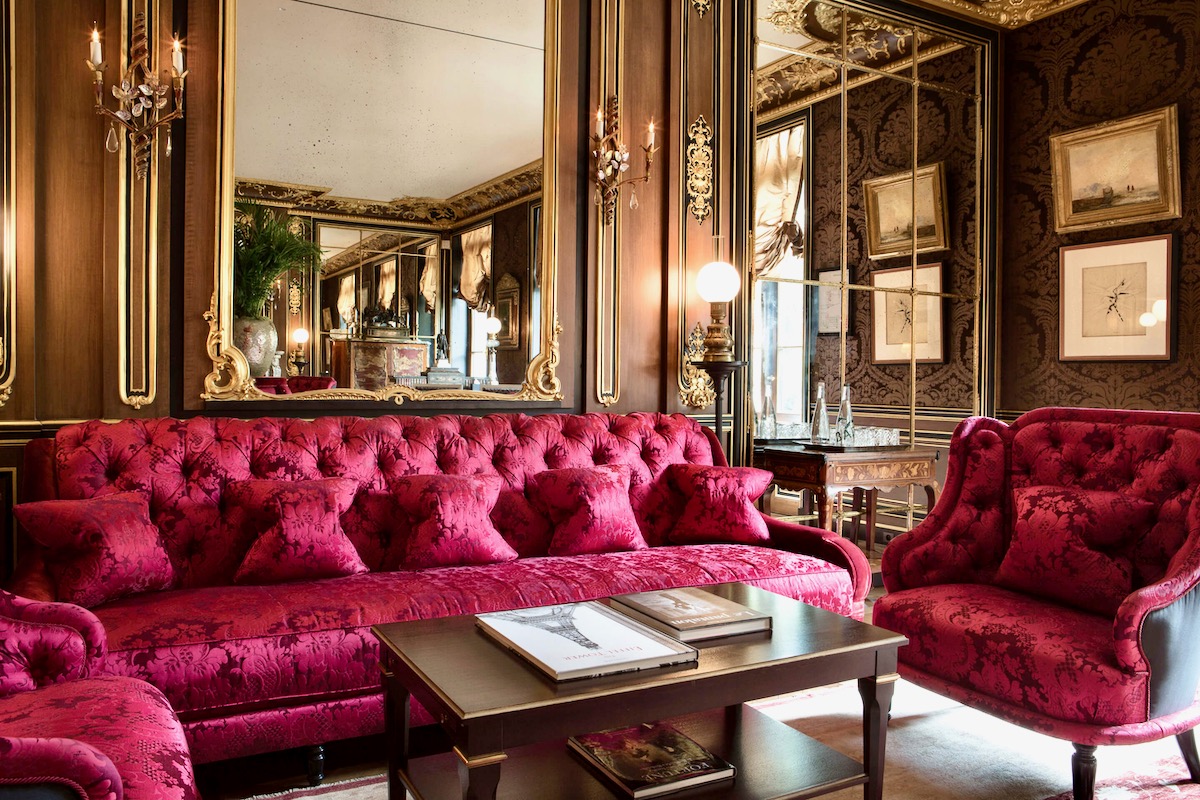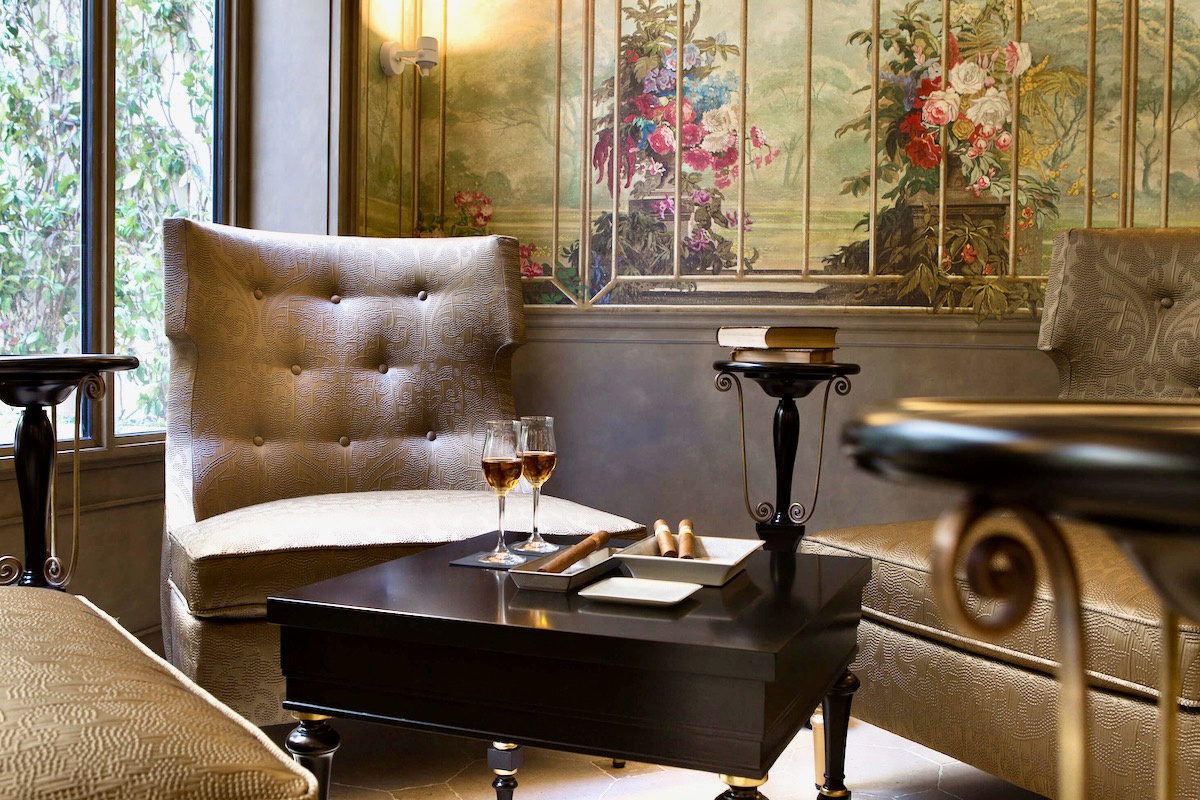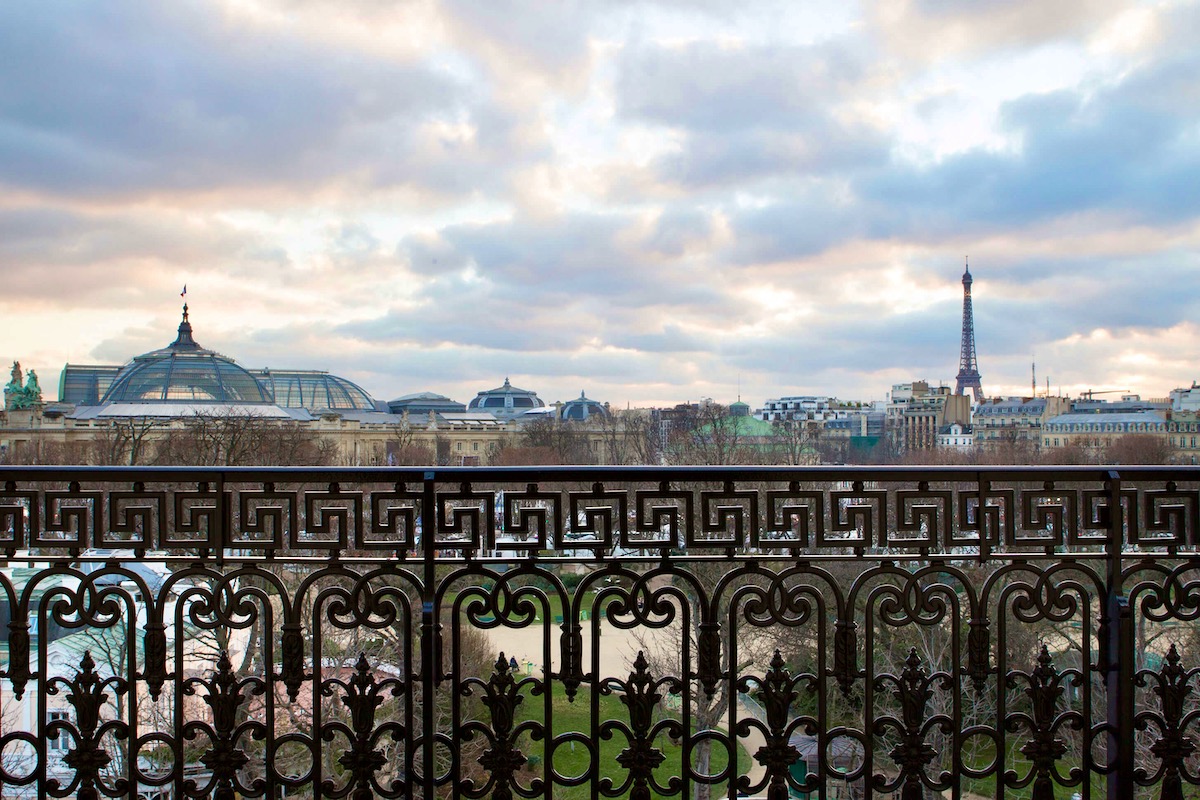 Unless specified otherwise, photos of the hotel and of our suite are ©La Réserve Paris, as our photos would never be as beautiful…