Last week, three glamorous girlfriends and I met up at the Hotel Beau-Rivage Palace in Lausanne, Switzerland, for an initiation into the art of mixing flavors, spirits and liqueurs to concoct deliciously extravagant Christmas-inspired cocktails.
This is a skill I've always wished I possessed – cocktails aren't just about ingredients, they're about preparation and presentation. Watching your drink being made can be fascinating, and I don't mean the flashy, over-the-top style of bartending but rather the savoir-faire and elegant flair of an experienced barman. The courses organized by the Beau-Rivage Palace bartenders in the chic surroundings of the bar are just the perfect way to learn from the experts and to have a sophisticated night out.
My girlfriends and I immediately fell into the party spirit on entering the Hotel Beau-Rivage Palace, all decked out in sparkling and lavish Christmas decorations. The prestigious five-star hotel sits on the banks of Lake Leman (or Lake Geneva if you are not Swiss, or not inclined to be politically correct) and is majority-owned by the Sandoz Family Foundation. The Foundation is unreservedly committed to the continued renovation of this majestic property built in 1861, and it shows; the palace is beautifully and tastefully maintained and decorated.
Making our way downstairs to what is probably the best cocktail bar in Lausanne, we were excited at the opportunity to gather tips from the Beau-Rivage bartenders who are clearly among the best – as befits a palace bar – and also known to let their creative spirit flow freely! Whilst the bar scene and culture in Lausanne will never be comparable to that in London or New York, the bar of the Beau-Rivage Palace attracts trendy local clientele as well as international hotel guests. Cleverly, the barmen play the Swiss card to create interest by using Swiss references in their cocktail names and local ingredients in their creations. Some of these ingredients, we were told, are discreetly borrowed from the kitchen of Michelin-starred chef Anne-Sophie Pic next door… It seems that there's a lot of happy sharing of ideas (and supplies) between the Beau-Rivage Palace's bar and restaurant staff!
The bar of the Beau-Rivage Palace holds a very special memory for me. This is where I first set eyes on my husband on our first date; not a blind date per se as we knew of each other, but we had never properly met. The mood for the date was inspired by James Bond's Casino Royale, which we both loved. That night of 2012 however, we were only served variations of the Vesper Martini as the apologetic barman could not find any Lillet, having looked anxiously everywhere… When we returned a year later, this time as husband and wife, the barman greeted us as "the couple who asked for Vespers last year" and immediately told us that, this time, he had all the necessary ingredients!
So there we were last week at the bar of the Beau-Rivage Palace, four ladies in high spirits (what else) sitting alongside the bar manager himself, the talented Antoine Boschat. Antoine explained how right after his hotel management studies he had started his bar career at the Four Seasons Hotel George V in Paris, our favorite place to stay in Paris and where we were only a few weeks ago (Flowers and rock attitude | Hotel George V in Paris). After stints at the Hyatt and the Plaza Athénée in Paris and a challenge in Canada, he returned to Europe and joined the Hotel Beau-Rivage Palace in Lausanne.
With savoir-faire, patience and a sense of humor, he taught us blending and mixing techniques and the use of unusual spices to bring new life into an old classic. Not to forget the very important way to "express" a citrus zest: "Exprimez votre zeste !", to make the perfect Vesper or Negroni.
Whilst attempting a Martini that I wished would not disappoint James Bond, I wondered why the British spy liked his shaken and not stirred… and it seems that James has an odd taste in drinks, which of course we forgive him. The earliest form of his "shaken, not stirred " catchphrase appears in the first Bond novel – do I need to say it ? –  Casino Royale in 1953. This is the recipe for the drink that will later be referred to as the Vesper Martini, after the original Bond girl Vesper Lynd.
'A dry martini,' he said. 'One. In a deep champagne goblet.'
'Oui, monsieur.'
'Just a moment. Three measures of Gordon's, one of vodka, half a measure of Kina Lillet. Shake it very well until it's ice-cold, then add a large thin slice of lemon peel. Got it?'
'Certainly monsieur.' The barman seemed pleased with the idea.
The general rule apparently is that drinks that are made only of spirits (like Martinis) are best suited for stirring. Stirring is a gentle technique which cools the drink delicately and adds the perfect amount of melted water from the ice. Still, some people like James Bond want theirs shaken. Shaking will create a drink with a cloudy, effervescent look. The shaking will also break down more ice and add a greater amount of water to the drink.
With a lot of trial and error – my Merry Martini looked rather pathetic next to Antoine's enticingly foamy one – and even more laughter, we spent two hours dosing, shaking, stirring and tasting our own festive creations.
Famished, we then made our way to the Beau-Rivage Palace's Japanese restaurant, Miyako. We sat at the teppanyaki table and watched the itamae prepare our dishes. At almost midnight we were still sitting on the terrace of the Hotel Beau-Rivage Palace covered in plaids, chatting and staring at the dark night and the dozens of illuminated Christmas trees on the lawn below, wanting this moment of friendship and luxury to last as long as possible…
I can't wait to put my new skills to the test during Christmas and New Year, and to impress my husband and friends, although I will need to rehearse a few times in the privacy of my kitchen… If like me you appreciate simple and elegant pleasures in life, I thoroughly encourage you to take a cocktail class in a sophisticated bar. Bring a couple of girlfriends and have a night to remember !
She-colibri
Cocktail classes at the Bar of the Beau-Rivage Palace are a great opportunity to learn from the Beau-Rivage Palace barmen.
Contact them for details | bar@brp.ch | +41 21 613 33 95 | brp.ch/bar
Hotel Beau-Rivage Palace | Chemin de Beau-Rivage 21 | 1006 Lausanne | Switzerland | +41 21 613 33 33 | brp.ch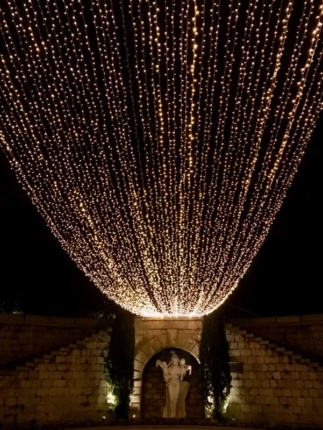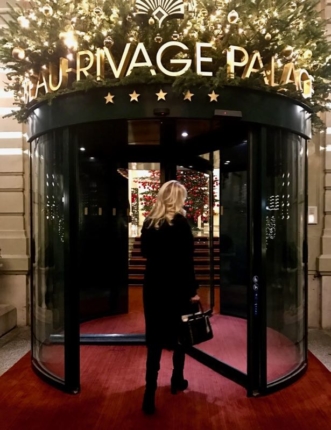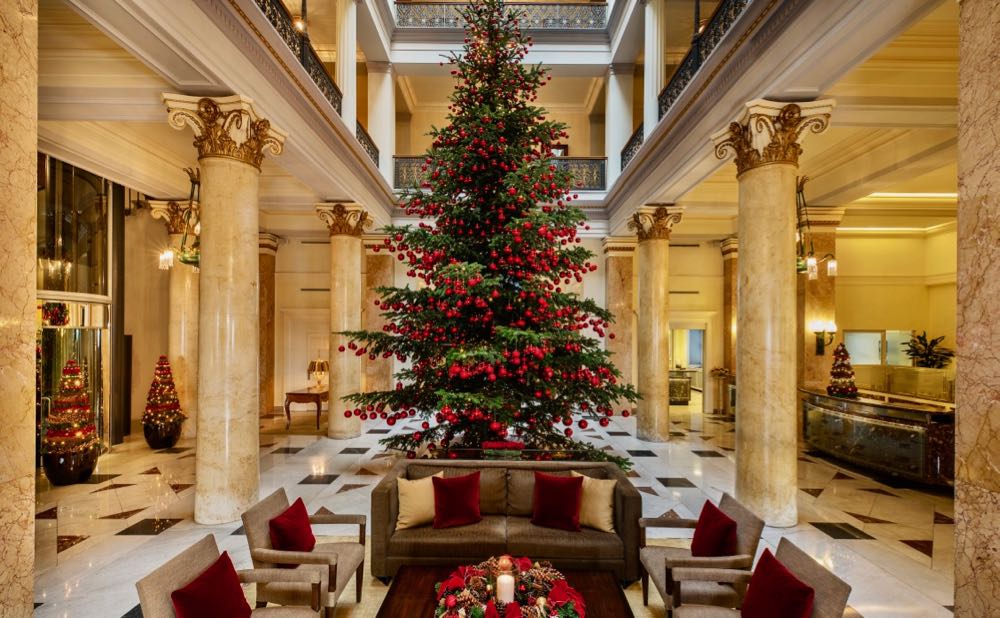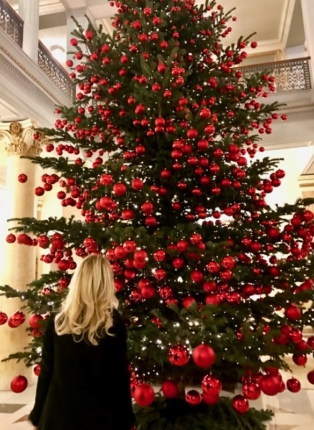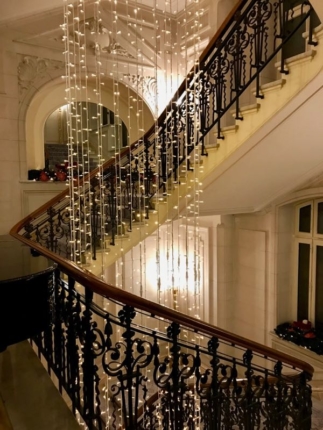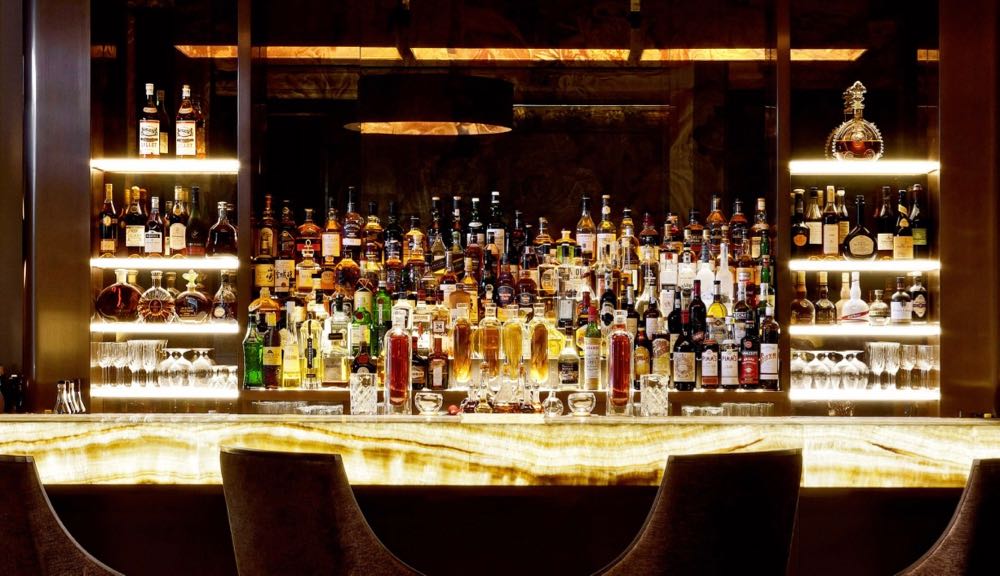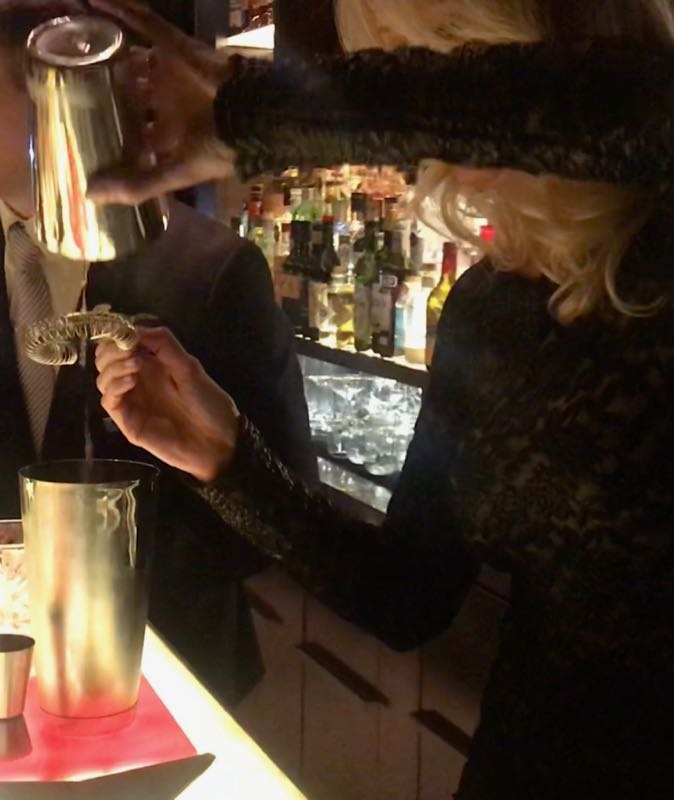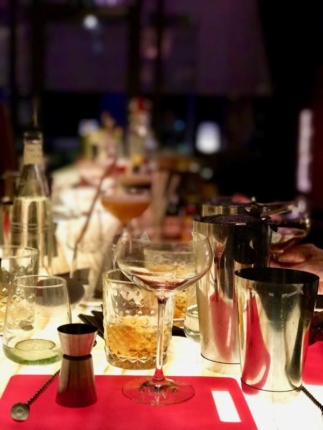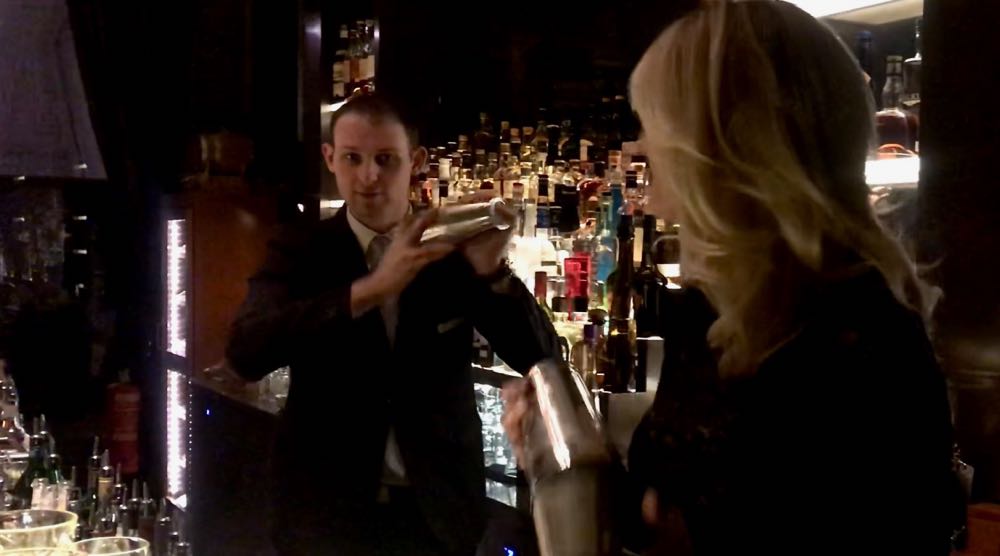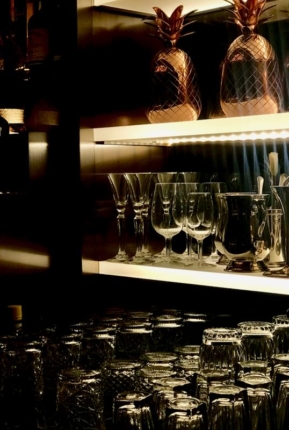 Photography EVS and She-colibri