I have grown to love New York City.
Since my first trip to New York when I was 15, I have visited the city many, many times and, at first, New York brought about in me more of a feeling of incredulous fascination than a desire to spend any great amount of time there. But slowly, inevitably, I got to love the intense entanglement of beauty, art, buzz and ash that is New York. Now I regularly feel in need of a Gotham City fix.
He-colibri shares my affection and fascination for New York. Wandering its chessboard of streets and avenues, spending inspiring time in museums and, best of all, whispering sweet nothings and sharing life-changing ideas whilst sipping Vesper Martinis in a rooftop bar. New York is a city of dreams, a blank canvas for personal reinvention, a sprawling metropolis with endless opportunity for change, adventure and growth.
"Beggars and socialites, artists and frauds, saints and sinners, idolize her, pretend her gray cold streets are golden. And maybe they are."   Alexandra Fitzpatrick, An Ode to New York
Our favorite place to stay in the city has to be on 55th and 5th. If any hotel can truly be called timeless, it might just be the St. Regis New York. This iconic 18-story Beaux Arts landmark building is a piece of living history right in the heart of midtown Manhattan where old glamour and charm coexist beautifully with modern luxury lifestyle.
The St. Regis New York is, and has been since it first welcomed guests in 1904, the place to be. Brilliant businessman and visionary John Jacob Astor IV wished to create a place where gentlemen and their families could enjoy the luxuries of a private estate, whilst in Manhattan. Tragically, a few years after the opening of the St. Regis, John Jacob Astor IV – one of the richest persons in the world at the time – was on board the Titanic for its doomed inaugural voyage. When the ship began to sink, Astor was able to help his wife Madeline and her nurse into a lifeboat, but Astor was among the 1'514 people who sank with the ship.
Astor's legacy however lives on. The St. Regis Hotel is a true New York City institution. The aesthetics of the place reflect Manhattan: grand architecture, New York-inspired works of art and large-scale windows with sweeping views of 5th Avenue and Central Park. Crystal chandeliers, antique furnishings and expensive fabrics all add to the sophistication of the place: over-the-top yet without any pomposity.
When staying at the St. Regis, we love the glamour and beauty all around, the bespoke and attentive service with our very own personal butler, for whom no request is too small or unattainable, and the concierges who procure access to the best New York has to offer.
The rooms are simply gorgeous, all classical elegance with a contemporary twist, and the suites are out of this world. My absolute favorite (it will come as no surprise to those who have read my post on the great couture house) has to be the Dior Suite, a vision of luxurious serenity in a muted color palette of signature Dior gray, soft pink and white, with whimsical accents and glamorous statement pieces. A stunning Bil Donovan's watercolor painting, picturing four silhouettes dressed in Dior designs, adorns the living room wall. This suite is a dream to spend time in !
"Heaven is totally overrated. It seems boring. Clouds, listening to people play the harp. It should be somewhere you can't wait to go, like a luxury hotel."   Joel Stein
Most of our evenings in New York start at the St. Regis' famous King Cole Bar, where uptown sophistication meets downtown chic. The King Cole Bar has appeared in many films, and I remember scenes in the Bond movie Live and Let Die, when James Bond meets with Felix Leiter in the King Cole Bar, and in The Devil Wears Prada, when Andy enters the King Cole Bar with an unpublished manuscript of the latest Harry Potter book…
The legendary Bloody Mary was introduced at the King Cole Bar in 1934 by Fernand Petiot, the bartender at the time. He perfected his recipe for a vodka-and-tomato juice cocktail whilst working at Harry's New York Bar in Paris, back then a novelty of a New York-style bar that became a welcoming destination for liquor-starved wealthy Americans during Prohibition. In 1934, Fernand Petiot was brought to man the King Cole Bar at the St. Regis New York. Originally christened the Bloody Mary, the name was thought too racy and the cocktail was dubbed the Red Snapper so as not to offend the St. Regis Hotel's refined clientele. More than 80 years later, the iconic Bloody Mary remains the signature cocktail of the St. Regis.
New York is a city like no other. It is a wellspring of inspiration, with action, romance, and fascinating strangers lurking around every corner. The moment you step onto New York's city streets, something is stirred within you.
"I know what I'm needin', and I don't want to waste more time. I'm in a New York state of mind."   Billy Joel
She-colibri
St. Regis New York | 2 East 55th Street at 5th Avenue | New York | NY 10022 | USA | +1 (212) 753-4500 | stregisnewyork.com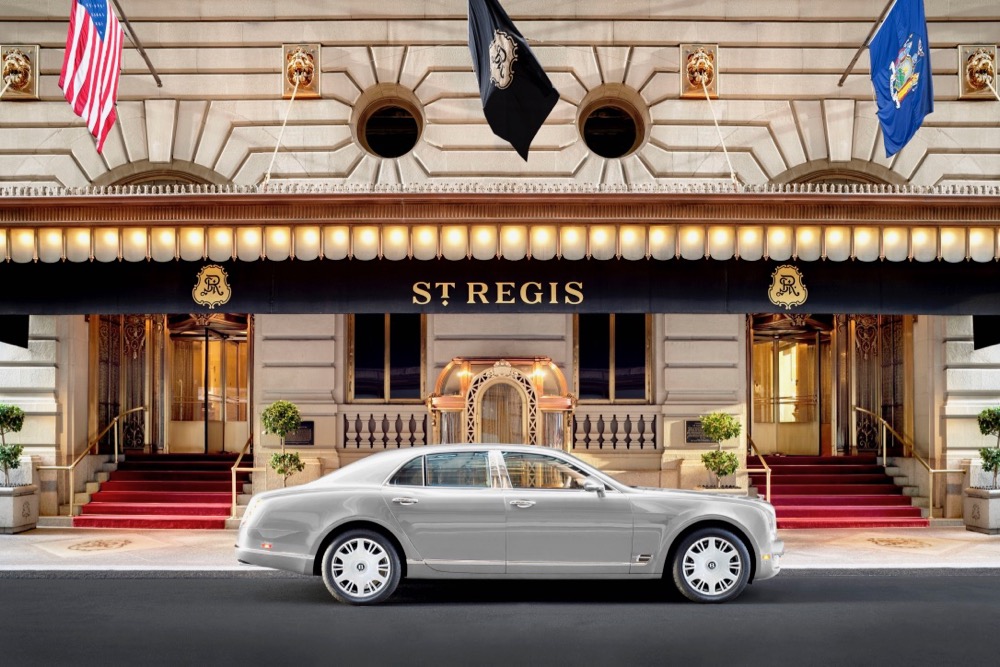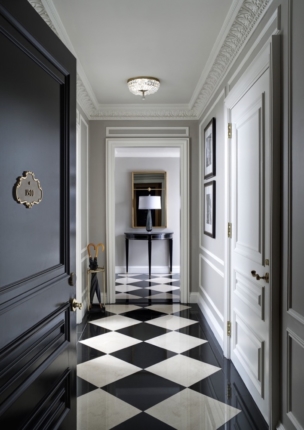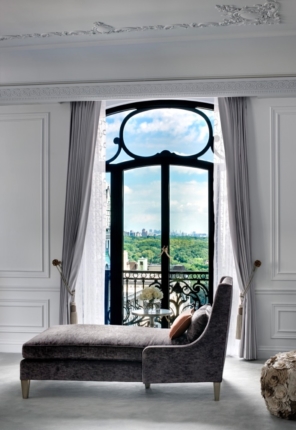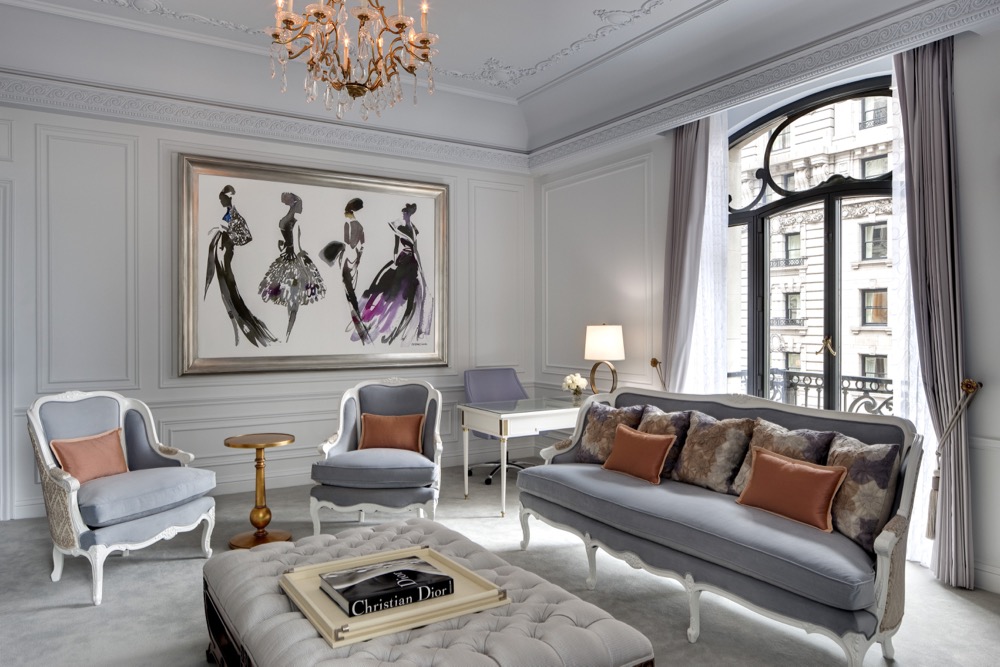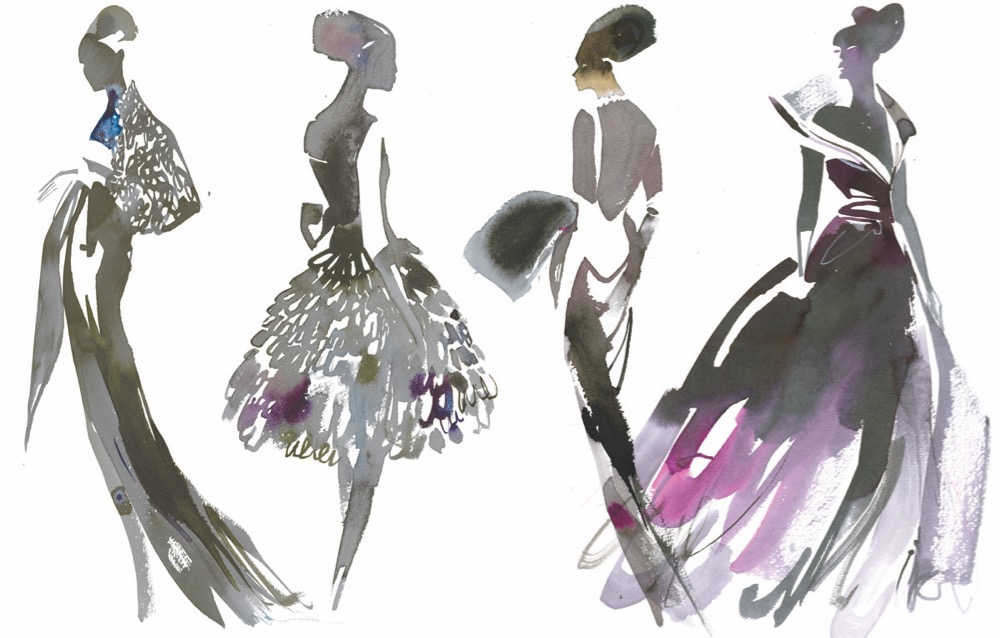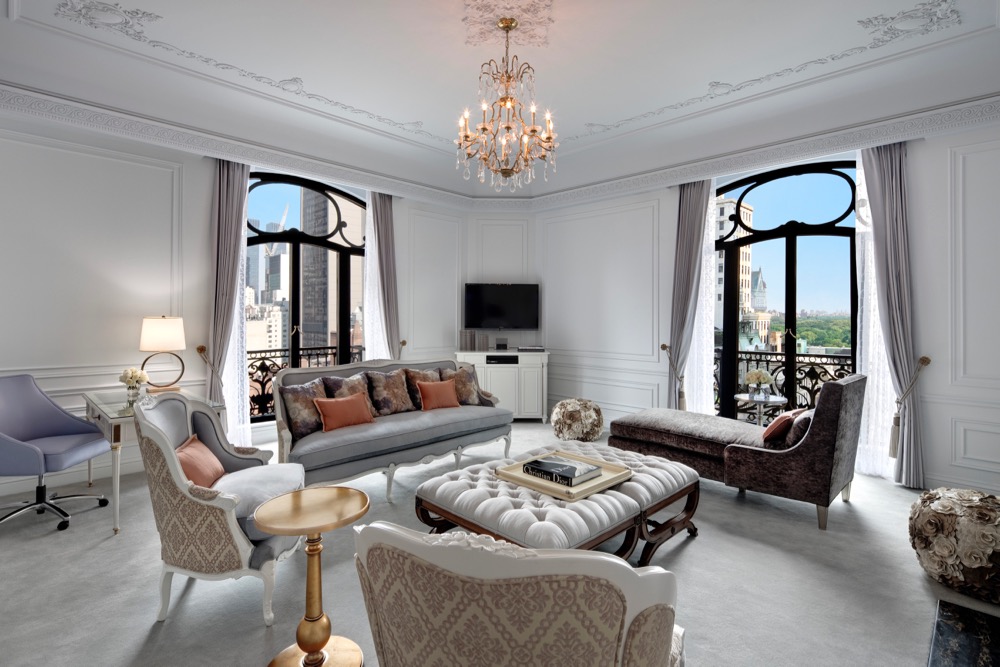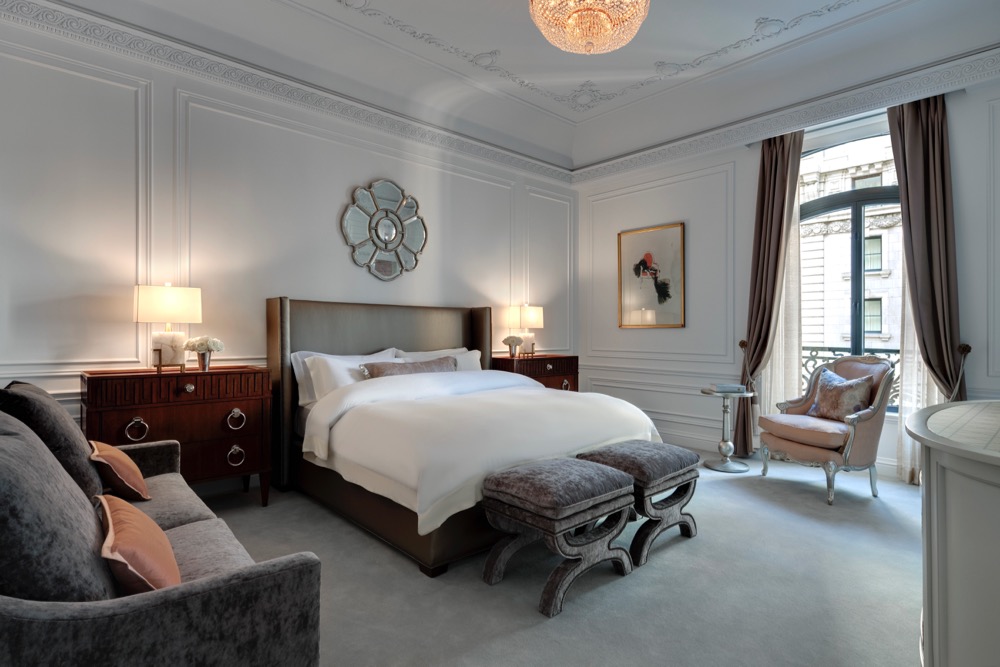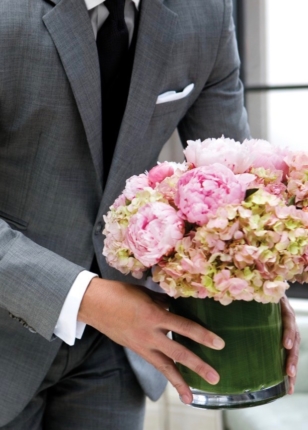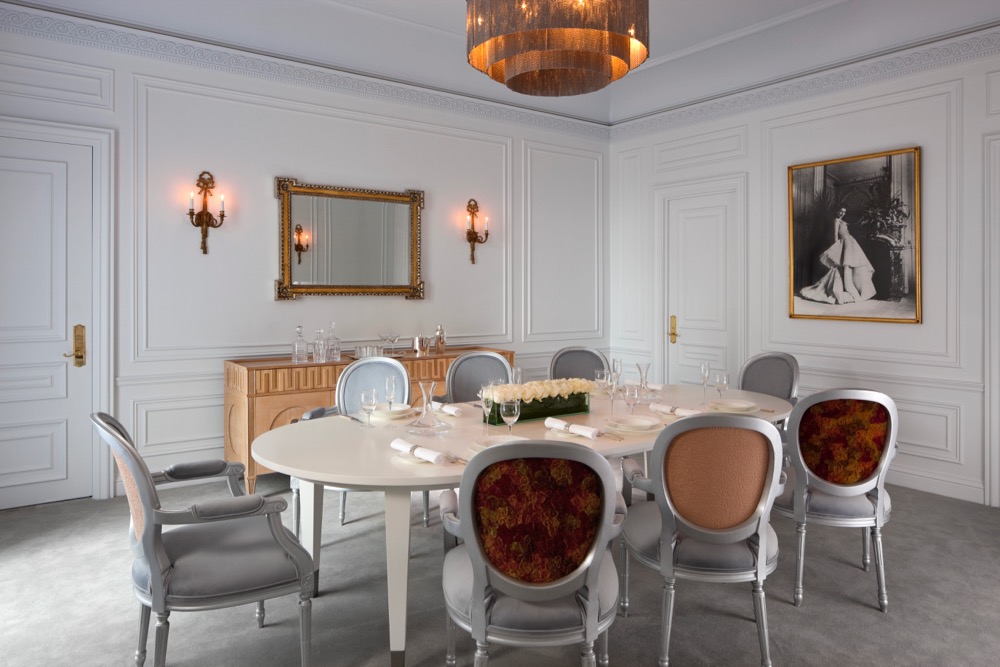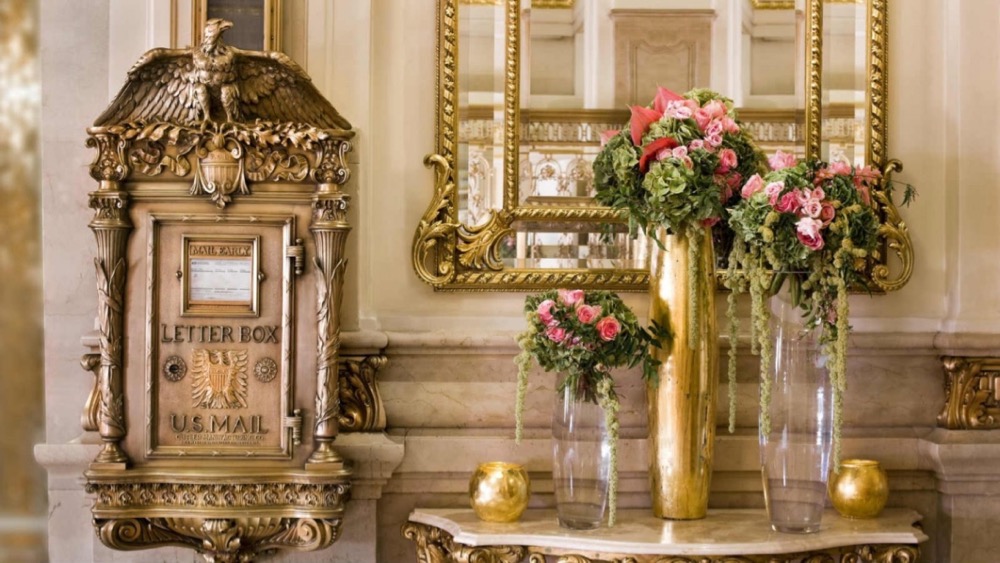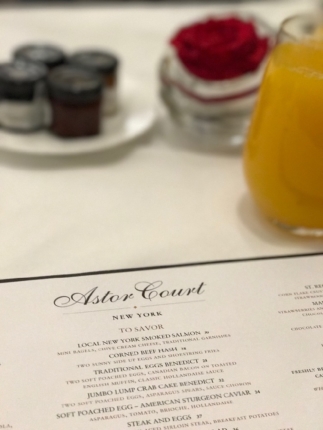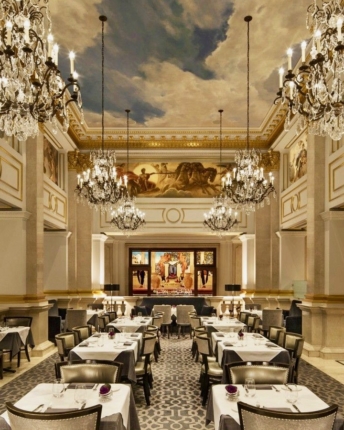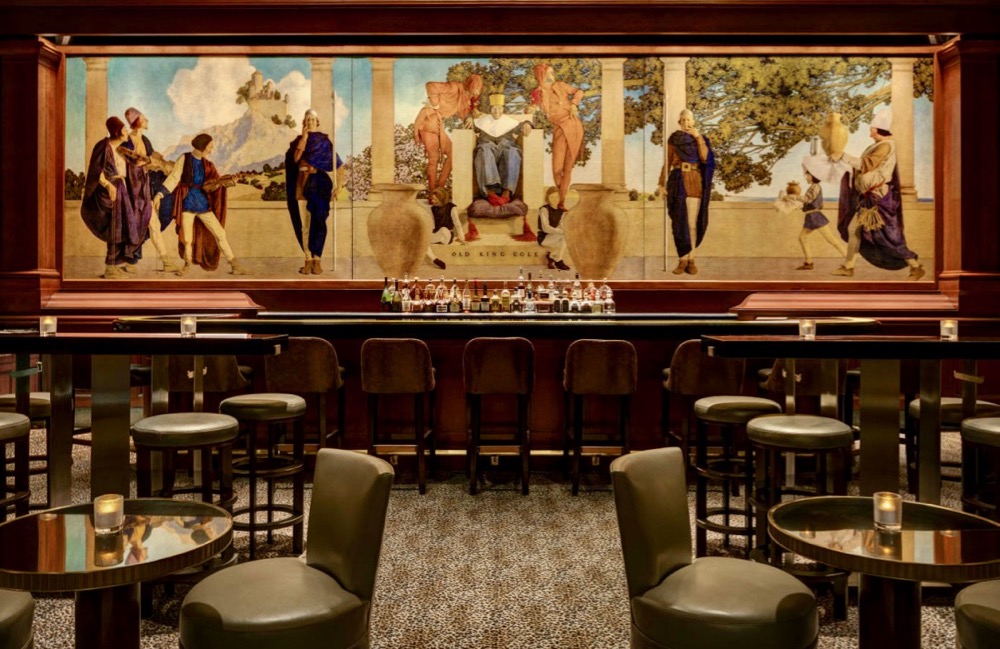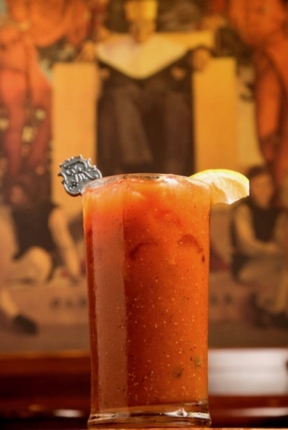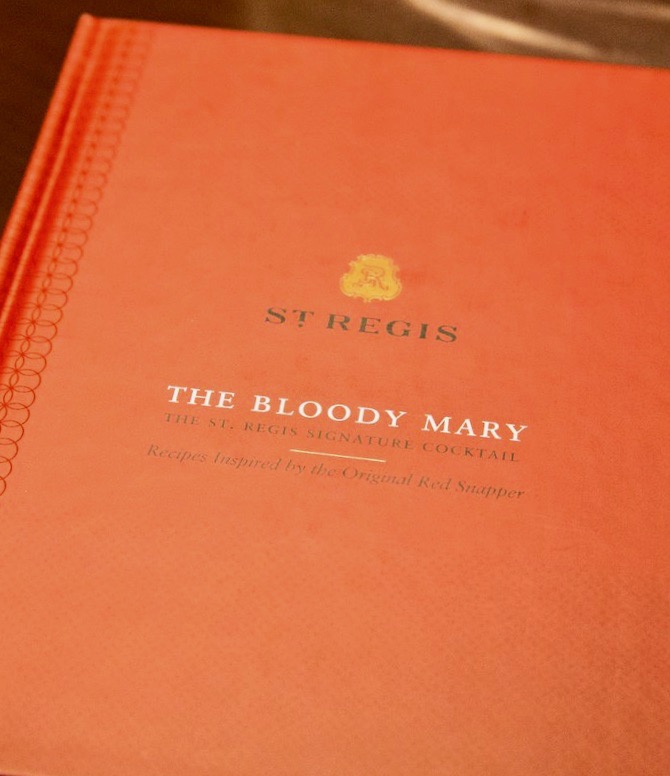 Photos of the entrance and of the Dior Suite ©The St. Regis as the colibries' photos would never be as beautiful…